Broos Claims Ghana Are Nervous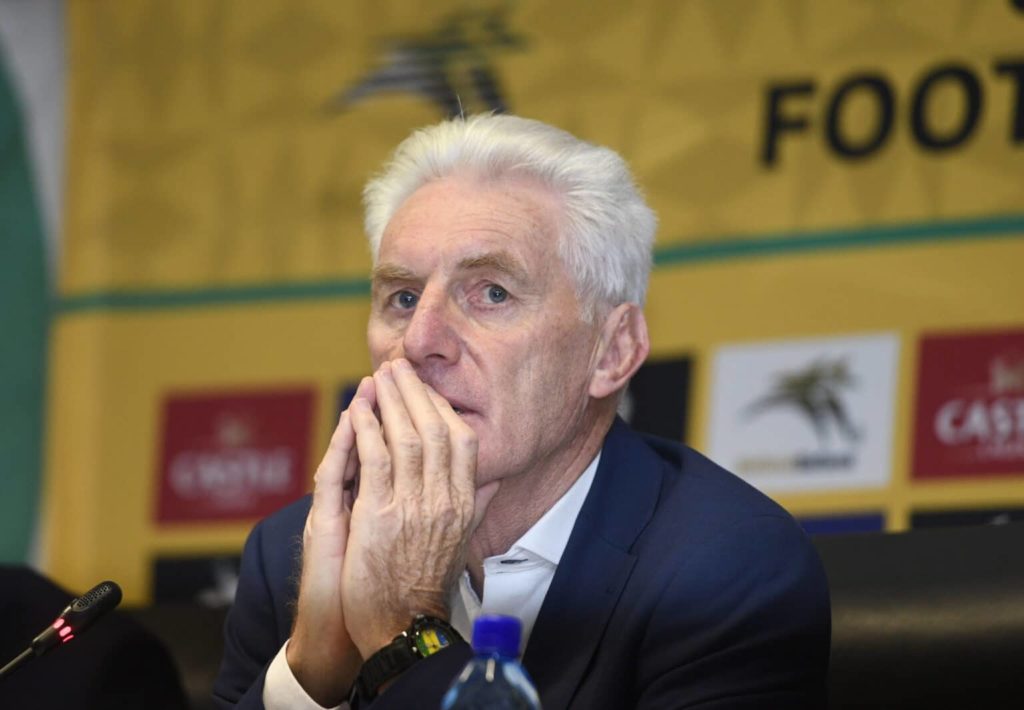 Ahead of the crunch World Cup qualifiers, Bafana Bafana coach Hugo Broos has claimed that Ghana are nervous at this stage.
South Africa are on the summit of Group G with 10 points, one ahead of the Black Stars who follow in second place with nine points.
All teams have only two fixtures left, with Bafana facing Zimbabwe at FNB Stadium on Thursday, 11 November, before heading to Ghana three days later to finish the matters.
"But we have to win first against Zimbabwe, because if you draw, then you can go to Ghana with one point behind. And this is the very best situation. I know that Ghana is very nervous, they are nervous," Broos said on SABC Sport.
"They are surprised by the good performance of South Africa. When I hear the coach speaking before the game against Ghana, he was really sure to win the game, because okay, South Africa that, and then you lost.
"And now, it's still like that, we are still one point ahead, and you can be sure, if it stays like this, or maybe one point more, let's hope.
"So they have to win against us, they will be nervous. This is a very difficult situation. If you start on again the last game, you can't recuperate after this is finished.
"And you have to win against the team you didn't expect that they were so good. So they're nervous, let's win against Zimbabwe and then see what happens in the game against Ethiopia."
Get iDiski Times On Magzter