Khoza Discusses VAR In PSL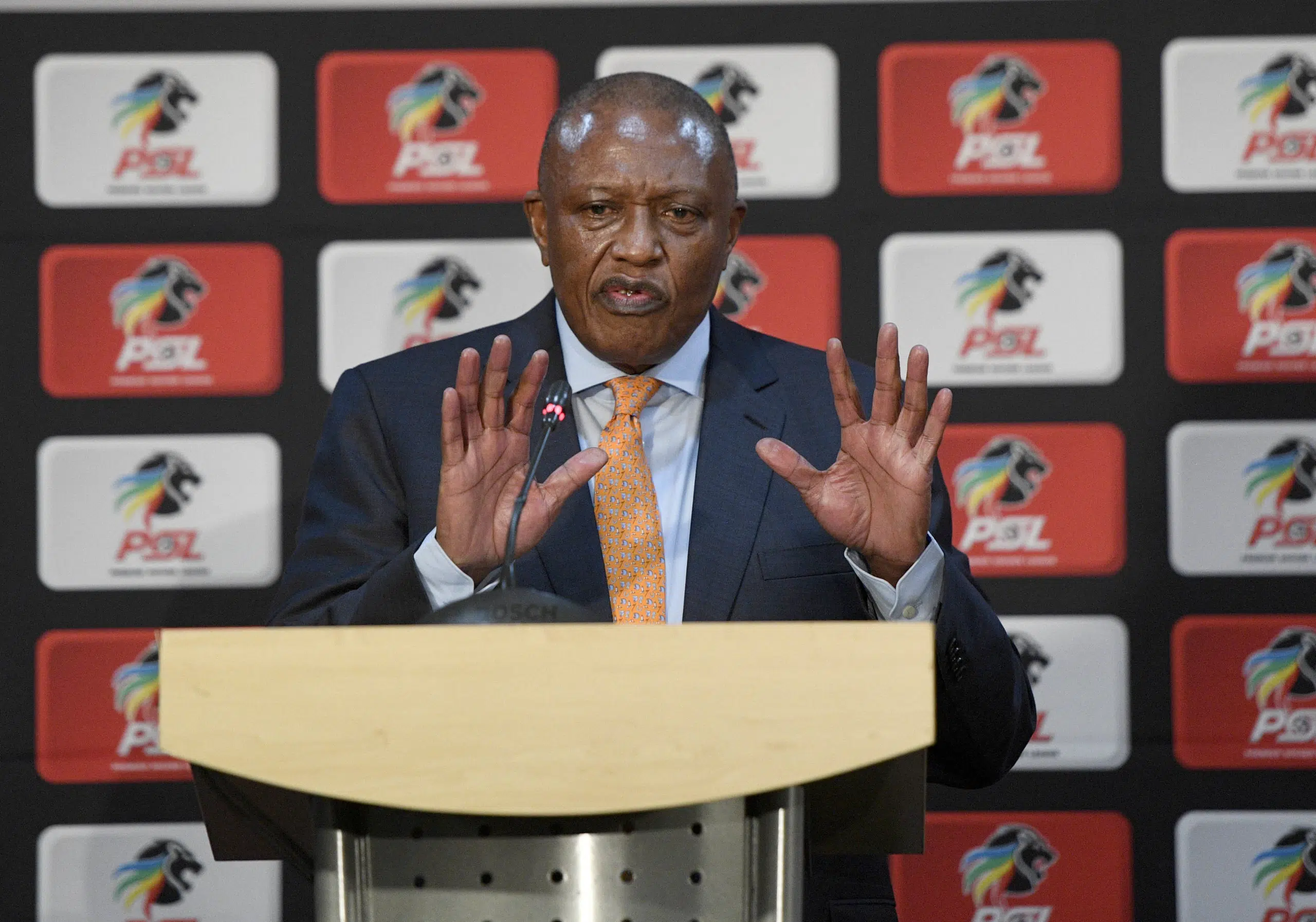 PSL Chairman Dr Irvin Khoza has responded to questions about when VAR will be introduced in the DStv Premiership.
Dr Khoza was was speaking at a press conference, where the sale of Bloemfontein Celtic's status to Royal AM was confirmed, while Tshakhuma Tsha Madzivhandila bought Royal AM's GladAfrica Championship status.
There were new calls for VAR after the MTN8 quarter-final between Mamelodi Sundowns and Kaizer Chiefs that saw several questionable decisions during the penalty shootout.
When asked about the possibility of VAR being implemented, Dr Khoza says there are still many factors to consider before VAR is introduced to the South African game, but confirmed that they are investigating the possibility.
"Like I said last time, there are certain elements of the VAR system," Dr Khoza said at a press conference.
"One of them is a video assist referee, a virtual offside line and also goal line technology. Now it is an issue of phasing it in, which comes first?
"Is the issues of the goalline problems that we need to address firstly, or is it offside? But also, like I said last time, you know, it's a question of doing an audit about the infrastructure.
"If this VAR is going to be centrally controlled or be decentralized? There was a discussion about it, in the next joint liaison committee meeting, because the issues of referees resides with SAFA.
"But there's a cost factor that goes with it, and must also be factored in the discussion. It is a good thing to do in enhancing the product, and making sure that technically we are sound and make sure that people are satisfied, although not satisfied sometimes in Europe, because when you see the offside line, the millimeter judgment, it has people irritated sometimes.
"But in reality to eradicate dissatisfactions which everybody can see clearly, they show you all different angles before the call is made, which is also good for the supporters to be satisfied with the decision.
"For us, we are welcoming it already, but we are trying to do the litigation in terms of the cost factor and the implementation phase of how to go about it, making sure that it becomes a reality."