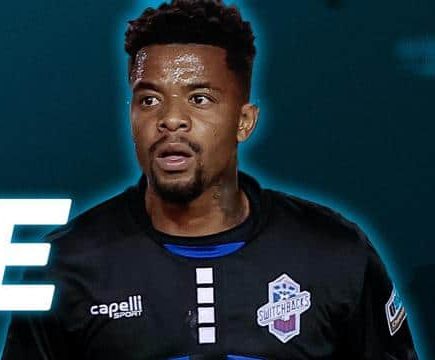 Tshakhuma Head Coach Dylan Kerr has said that George Lebese is no longer training with the Nedbank Cup finalists.
Lebese had reportedly joined TTM after he was unable to return to Colorado Switchbacks in the USA, where he played last season.
Because of that the former Kaizer Chiefs and Mamelodi Sundowns winger joined up with Tshakhuma.
However Kerr said that he had not seen Lebese for two weeks at the club, as he believes the player was unable to get his international clearance from his American club.
Lebese had originally renewed his contract with Colorado in November, but wasn't able to go back to the club due the USA's Covid-19 travel restrictions.
"Well, as far as I know, George is no longer with us, due to his work visa" Kerr said at the digital presser ahead of the Nedbank Cup final.
"We can't get FIFA clearance for him. So I think George agreed, I don't know, because I've not seen him. But I think George has gone home."
"I don't know if he's still part of TTM, but I can understand his frustrations. When he came, he was way off the pace, he'd be risking serious injury, if we did play him in a competitive game, because he's not been training, h'es not been playing since November."
"So he was a long way short of the rest of the squad. And we tried very, very hard to get his ITC, but unfortunately, the legalities of it in America, he was already contracted to that club. He wasn't really a free agent. So we couldn't really sign him."
Tshakhuma meet Chippa United in Saturday's final at the Free State Stadium.