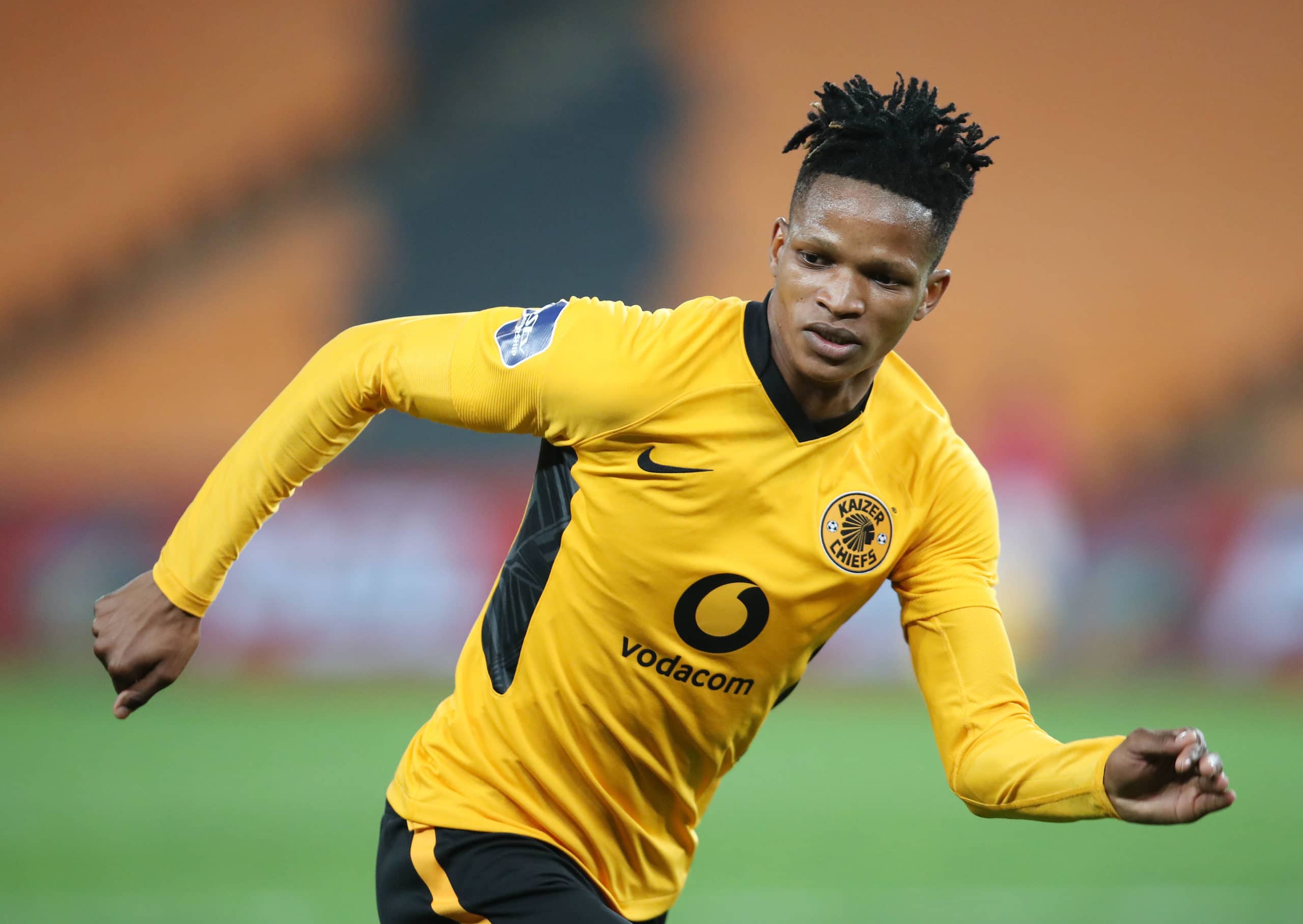 Kaizer Chiefs coach Stuart Baxter has commented on the faulty debut of Austin Debut, discussing his thoughts on whether the defender will get another chance in the starting XI.
Dube made his starting XI debut for Amakhosi against Mamelodi Sundowns, but didn't look too great for both goals, first struggling to mark Grant Kekana when he scored the first goal via a header before failing to prevent Peter Shalulile's second goal.
Baxter admitted that Dube didn't have the best of games but explained that mistakes do happen in football, however, he is considering to taking him out of the firing line for the next game.
"Of course I've spoken to him, I've spoken to him a couple of times," Baxter told reporters.
"We've done some work since the game and you can imagine yourself how he's been.
"Everything that you said there (he did't look too good for both goals) is factual, it's not pulled out of thin air, it's factual.
"Of course, he wasn't feeling great about his debut because he would've loved his debut to be fantastic and a fault-free game, but that's maybe Disneyworld and not the football world. He's going to stand up and be counted on.
"For the coach, he's got to think, do we ease him out, put somebody else in and give him time to regroup and then go again? Or do we say no, you don't get pilloried (attack or ridicule in public) from this team, you get another chance and we believe in you.
"That's one that we'll make a decision on over the next couple of days. So we think that Austin has got potential, he's aware of the mistake that he's made because we've spoken about them, we've spoken about the principles but it wasn't only Austin making the mistakes.
"If we'd have scored a few goals, we wouldn't have had the same pressure on us. If we'd set up better in a set play, we'd have put him in a position where he really got two players to keep an eye on. If we'd have had a better blocking player to stop the cross or stop the cross from coming in, you wouldn't have noticed that he lost his marker.
"Football is like that. He is in the spot-light because it was his debut and because, and because…
"But at the end of the day, we've got to put our arm around him, reassure him and make a decision whether we ask him to go again or do we decide that it's better if he steps out of the firing line."
Chiefs face Royal AM at the FNB Stadium on Saturday and it remains to be seen whether Dube will be recalled into the team.
Get iDiski Times On Magzter