Bvuma Happy To Be Part Of 'Exciting' Bafana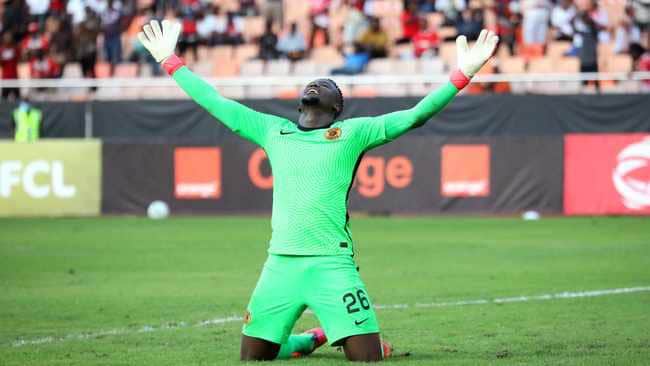 Kaizer Chiefs goalkeeper Bruce Bvuma was delighted to be part of Hugo Broos's final 23 man Bafana Bafana squad for the upcoming World Cup qualifiers against Zimbabwe and Ghana.
Bvuma was selected alongside SuperSport United's Ronwen Williams and AmaZulu's Veli Mothwa in the goalkeeping department.
Bvuma says it is an honour, and he can't wait to be part of this exciting group of young players.
"Well, it's always an honour to be picked to go ahead and represent your country," Bvuma told Chiefs' media department.
"And I'm one of the 23 players that were chosen so I'm very happy to be chosen, and to go and represent South Africa in these World Cup qualifiers.
"So, I'm very happy. And I'm looking forward to this camp. As you saw, the players that were chosen, those are young players, exciting players, so I'm looking forward to being there with them and getting all the experience that I can, and doing it for the country.
"It feels great to be chosen there, forever grateful."